2021 [UTCSSA Character Series] Stories of Successful Entrepreneurs at Rotman Business School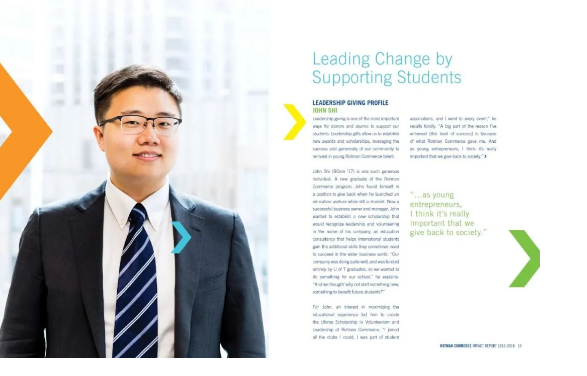 ---
Profile of John Shi
- Entrepreneurial success, Ulion CEO

- Listed on RC Impact Report & RC official website/Ins (2016-2018 only interviewed graduate students)

- Currently serving as a member of the RC Alumni Council (belonging to the Recruitment & Admission department; responsible for the planning/execution/judging work of the RC Boardroom Case Competition)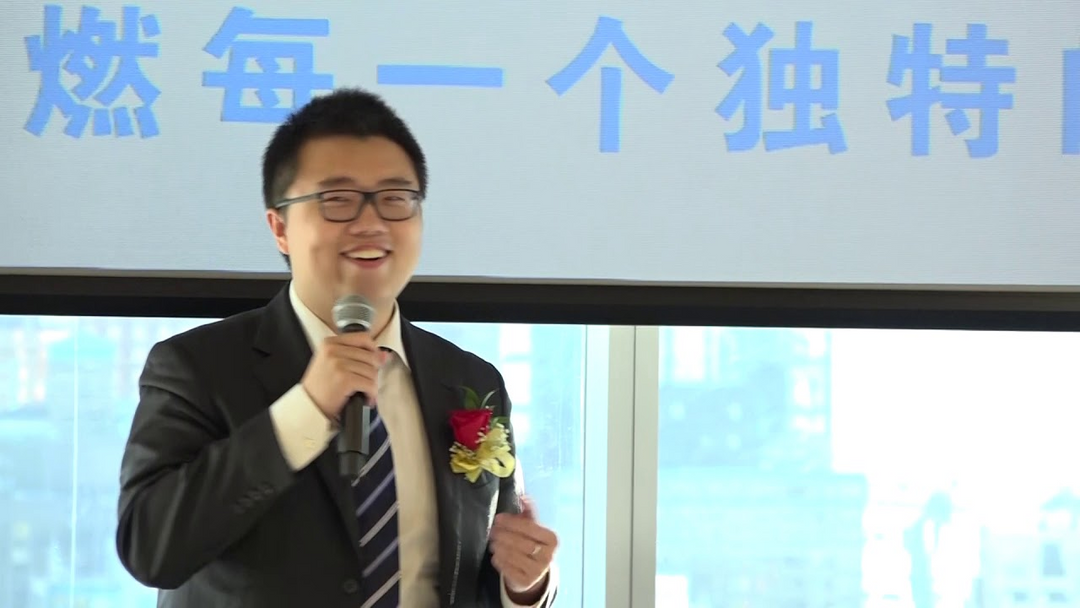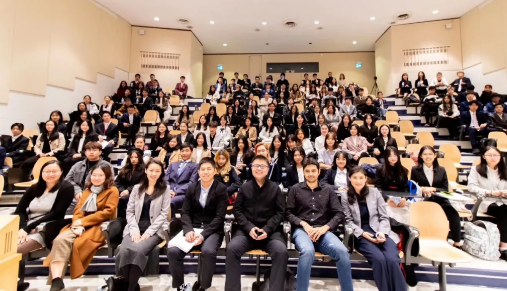 From a manager to an entrepreneur
Because John and his surrounding friends went through too many pitfalls and detours when applying for universities at that time, the original intention of Yingshi's founding has always been to help himself who was confused 10 years ago, and other institutions only focus on subject tutoring and ignore the overall planning.
The value of overall planning is more difficult to see in a short period of time than subject tutoring. So when I first started my business, I encountered many difficulties. Of course, after seven years of hard work, the advantages of the overall planning have gradually emerged.
Comparing students with advanced planning and students who simply follow the easier environment of learning, it will be difficult for students who do not have too much pressure and background experience to stand out in the application. And the pressure level of Canadian universities is much higher than that of Canadian high schools. If you don't prepare early, you will only be involved in the wave.
Therefore, regarding how to improve the background, Ulion will also regularly cooperate with the city government or the University to hold some volunteer activities and competitions that can help to improve the background. Such as Uforse Business Competition, Saint Patrick's Day (Green Hat Festival) and Nuit Blanche (Sleepless Night in Toronto) and so on.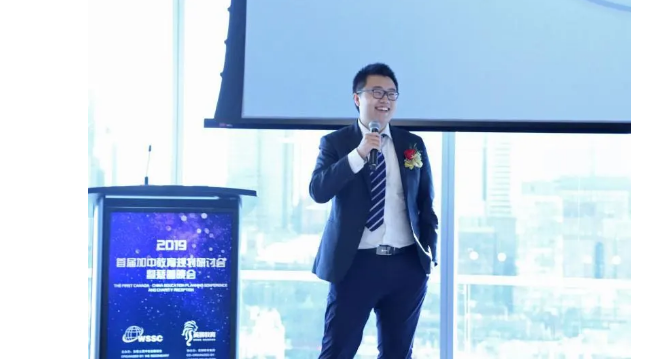 John admits that he has encountered many difficulties in entrepreneurship. As a novice without any experience, it takes a lot of courage to open up a field without precedent. And how to manage many people who are more senior than me has also experienced a lot of ups and downs. John said that these difficulties can only be solved step by step by yourself, and the experience of others can't help you too much. Fortunately, after 7 years of precipitation, Ulion has developed into one of the most influential educational planning brands in Toronto.

Talking about many people's concerns about college students' entrepreneurship, John said: "I see that many entrepreneurs actually start businesses in a row. Failure itself is not terrible. Many entrepreneurs we see are born after countless failures. Those who have the current achievements. When these failures continue to accumulate on you, they will be internalized, converted into compound interest, and will grow like a snowball." When asked what experience he shared with college students and entrepreneurs, he said: " For today's entrepreneurs, first of all, they must have their own ideas, and also have their own ideals to adhere to. But in the process of doing things, they need to lower their expectations, lower their expectations, and be able to withstand failure."