Canada's First Financial Media Interview with John, the founder of British Lion

---
news content
The Globe and Mail surveyed 35 Chinese-born or China-raised students from the 2017 Rotman business class. Respondents accounted for about one-third of the Rotman School of Business's Chinese students that year. Their answers, along with some of their stories, follow.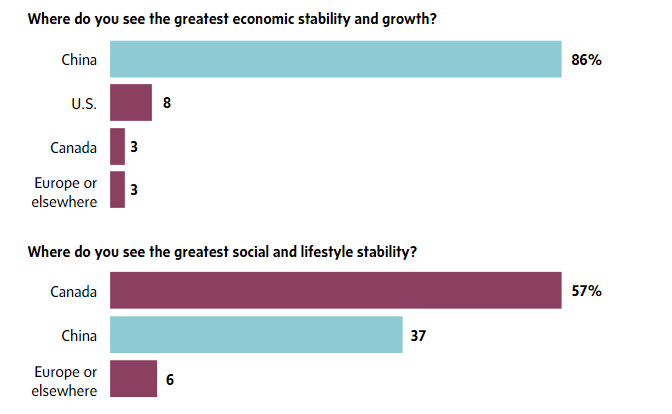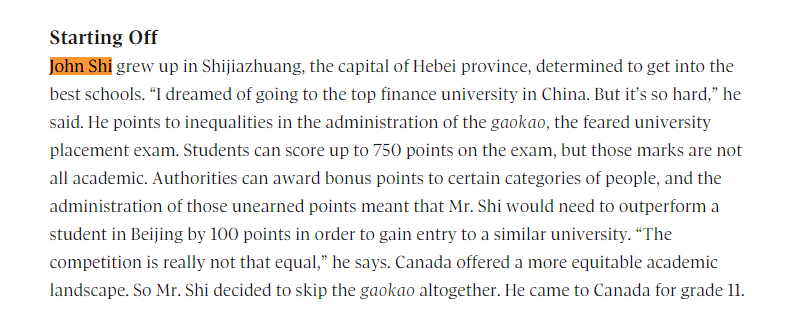 Interview with John Shi
In an interview with The Globe and Mail, Ulion founder John Shi said: I grew up in Shijiazhuang, the capital of Hebei Province, and was determined to be admitted to the best school. "I dream of being admitted to China's top financial university. But it's too difficult."
He pointed to the dreaded college entrance exam — inequality in the gaokao. Students can score up to 750 points on the test, but these points are not all academic.
Points can be awarded to certain categories of people in the high school process, and for those students who don't, that means they need 100 points higher than students in Beijing to get into a similar university. "
The competition is really not that equal," he said. Canada offers a more level academic environment. So Mr. Shi decided to skip the college entrance exam entirely and chose to come to Canada for grade 11.
The Globe and Mail News Content