Ulion founder John was interviewed by the Rotman School of Business Impact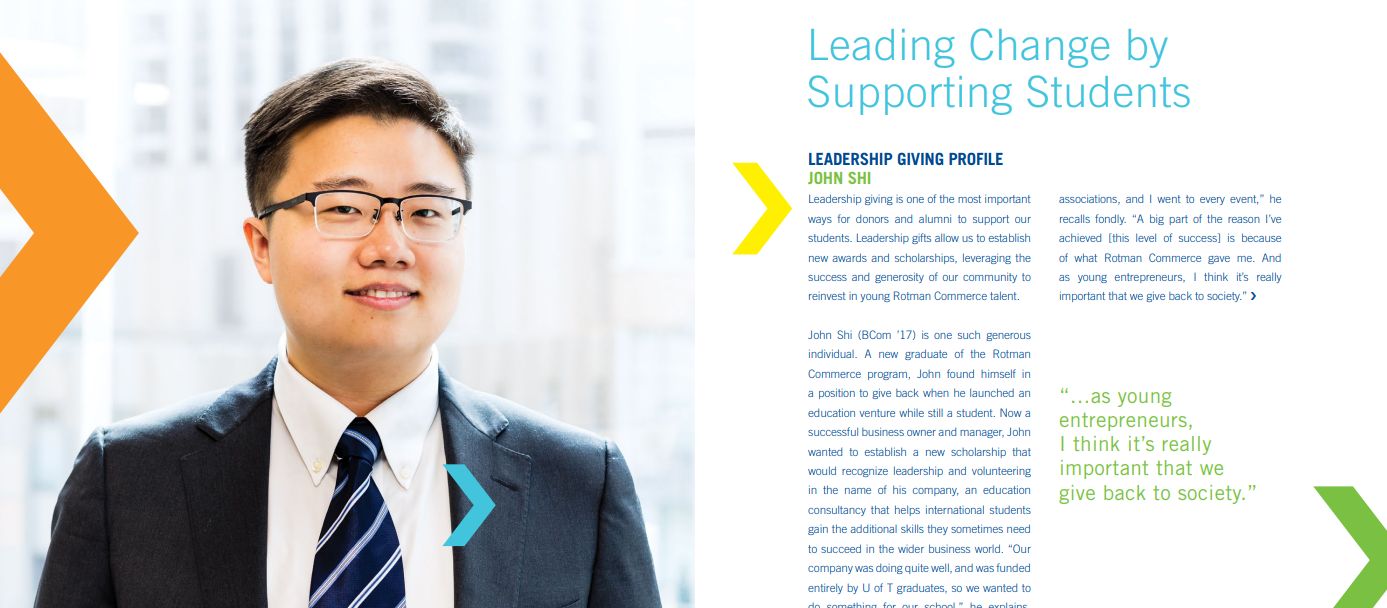 ---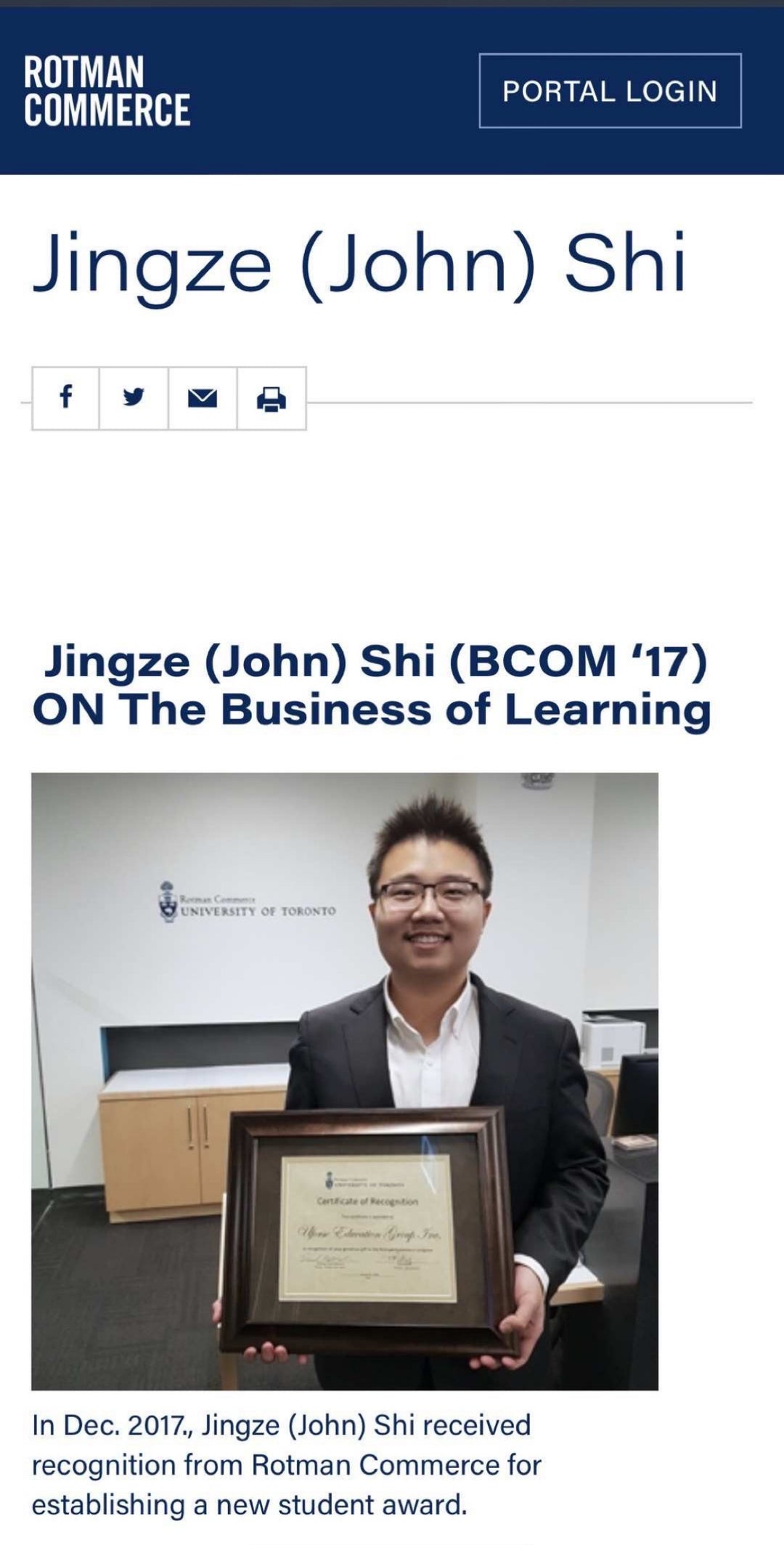 Rotman Impact Report
The rise of new technologies and approaches to thinking about the future of work means that every new startup, and even every new employee, has the potential to have a major impact on the way we live and work.
We don't just want our graduates to be prepared for this change - we want them to be at the forefront of change, bringing meaningful innovation and leadership to Canada and the world at large.

Over the next five years, new resources and energy are poured into our programs, through new initiatives aimed at incubating innovation and entrepreneurship, developing professional skills critical to success, and developing students with a truly global mindset .

We are enabling our graduates to embody the change they want to create.

Mentors, teachers and supporters play a vital role in inspiring the next generation of talent.

This report outlines our activities over the past two years and highlights the impact of donor support.
An interview with the founder of British Lion
The leadership endowment allows us to establish new awards and scholarships that leverage the success and generosity of our community to reinvest in young Rotman School business talent.
John Shi (BCom '17) and the thousands of hours of volunteer service that U of T alumni provide students each year make the Rotman School of Business an unparalleled education. Enabling the next generation of Rotman Business School business talent to thrive.
John Shi (BCom '17), a recent graduate of the Rotman School of Business, started an educational career as a student.
Now John Shi wants to establish a new scholarship to recognize the leadership and volunteer service of Rotman Business School students.

Ulion Education is an educational consultancy that assists international students with the additional skills they need to succeed in the wider business world.

"Our company is doing pretty well and is fully funded by U of T graduates, so what do we want to do for our school and Rotman Business School students?"