2019 Kidapazoola Family Day Volunteer Review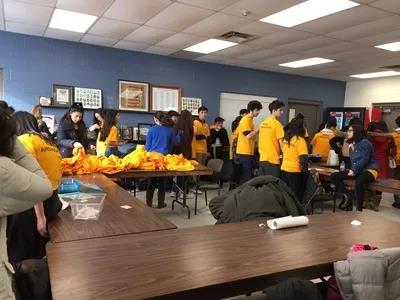 ---
Kidapazoola Family Day
This family day event spans over 50,000 square feet , with interactive inflatables, mechanical rides, stage performances, rock climbing, special guest appearances, and more, making it the perfect choice for a family banquet!
In this family day volunteer activity, our little volunteers worked hard to perform their duties in their respective positions, and the little friends and teachers who participated in the volunteer activities also gained unique memories!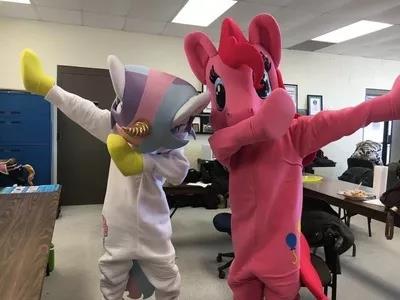 The cute unicorn volunteers have attracted the love of many children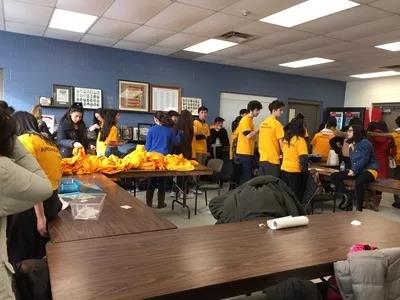 The little volunteers are assigned tasks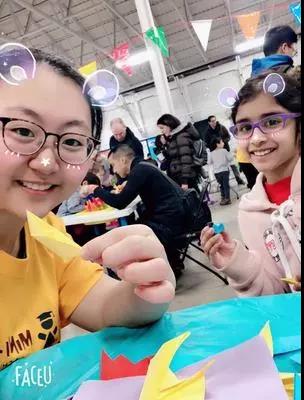 Make friends and take photos with cute kids!
Family Day Volunteer Interviews
★★★★★

"This is my first time as a volunteer. Although I have been in Canada for less than a month, I am curious about all kinds of things here. This experience is really unforgettable . At the beginning, I directed tourists in the parking lot. The vendor parked, and later taught the children to origami boats and planes..."
★★★★★

" Babysitting for 9 hours a day is very tiring but I feel a lot. I think volunteer work is a good opportunity to get out of the house, step into the society, and be able to communicate and cooperate with people of different ages and countries . Here During the whole period, the communication in English not only improved my spoken language, but also learned some sentences used by local people in daily communication. At the same time, cooperation and division of labor are also very important. Thanks to the careful arrangement of the leading teachers, we can make our work so smooth~ "

★★★★★

" I thought that being a volunteer is changing the people being helped, but in fact it is you who are being changed, so that you know what you have and what you have lost, so that you can keep your own objective and calm mind as much as possible in the constant collision. Go and look at your own life ." It's unforgettable to have such satisfaction in volunteering! Finally, thanks to the little brothers and sisters of Yingshi! Hope to have more opportunities like this in the future!
★★★★★

"The volunteer work on February 16 was done with my friends. I played the white unicorn and my friend was pink. The whole thing was very interesting. I will continue to participate in the future when I have the opportunity! "
★★★★★

" It's a very meaningful activity. When I take a photo with my friends wearing costumes, I can feel that the children are very happy , and then my friend and I play with the image of two ponies. It's also very interesting. of"