Event experts teach you how to enrich your experience, apply for Dream School!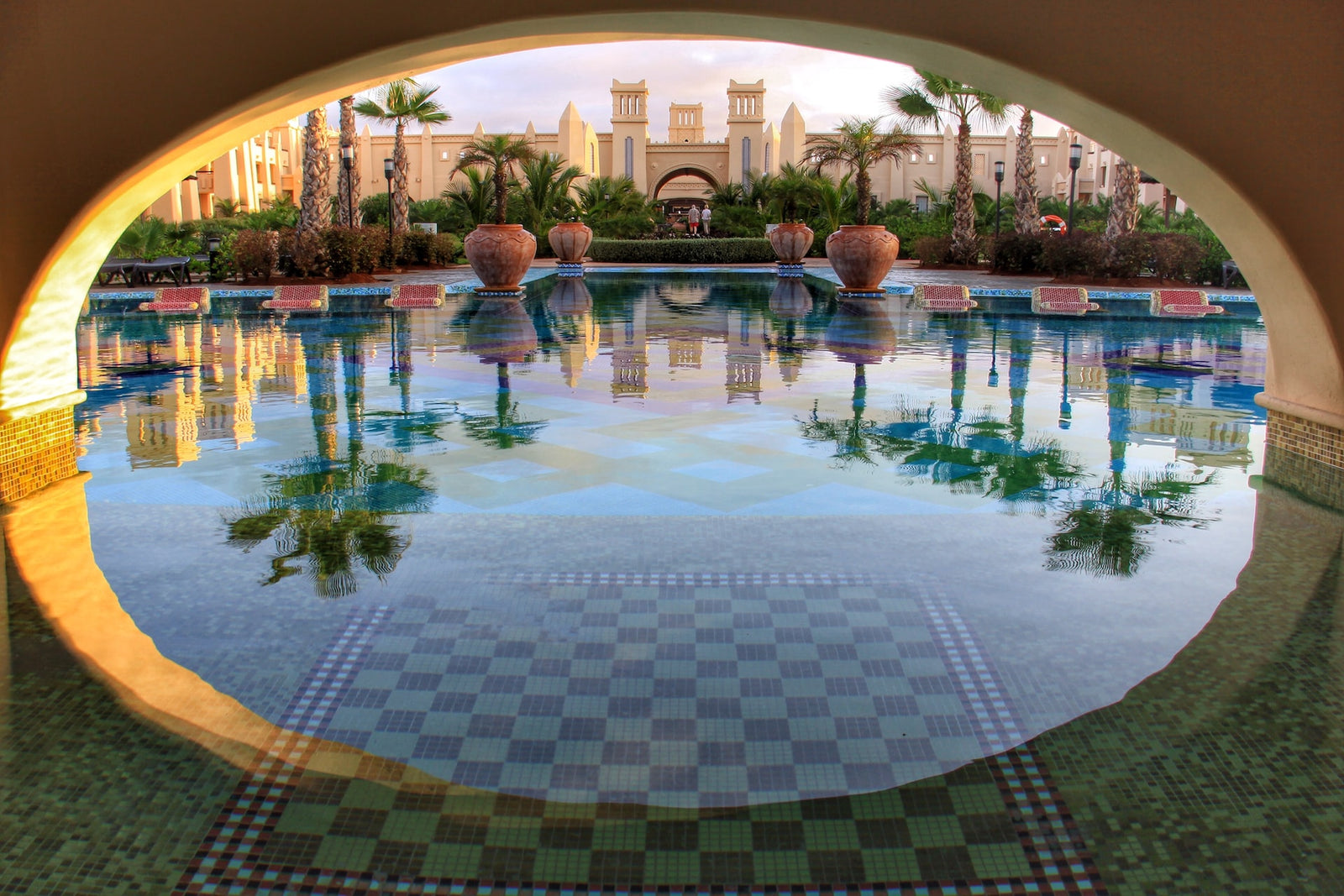 British Lion star students
Julianna
With the help of British Lions, Julianna has applied to two universities, and has already got an offer from one university and an interview from dream school. A perfect essay and rich personal experience are of great help to her application. Take a look at the application experience Julianna shared with you!
Q: Hello Julianna, can you briefly introduce yourself?
Julianna: I came to Canada at the end of 2016. I am in Grade 12 at St. Mary Catholic Academy. It is a public school and I take IB courses. The stronger subject is French. My major is science, but I am also very interested in liberal arts.
Q: I heard that you have received an offer from a school and are preparing for the dream school interview. Can you tell me how you felt when you received the offer?
Julianna: Now I am receiving a hotel management professional offer from Glion. Direct paper delivery, I was so happy when I received it, I went downstairs to pick it up, wow, it's a thick sheet, I couldn't help but open it when I stood at the elevator door! It was sent brand new from Switzerland, with congratulations above! I got it a week after the application, on December 13th.
Q: Very powerful! congratulation! What materials did you submit when you applied?
Julianna: I handed in my grades, essay, and a Skype interview. I love doing interviews and communicating with others. I think my talent may be in terms of communication and interview skills. Dream school is EHL, interview at the end of February, and there will be offer information in March. Still quite nervous.
Q: Do you think the British Lions are of great help to you when you apply for universities?
Julianna: I think Feifei is very good. You can tell which school I should choose just by hearing about my extracurricular activities. One of my specialties is bilingual (English and French), and the other is communication, and I like the service industry very much. After knowing my background, Feifei helped me choose this school in Switzerland, and I am also very satisfied. Thank you Feifei for helping me clarify my goals. I wanted to go to Rotman before, but now I think this school is more suitable for me than Rotman.
Q: What courses do you mainly study in British Lions? Can you talk about the different teachers?
Julianna: Chemistry, English, and college applications. Teacher Tracy teaches English, which will make you feel very gentle and not oppressive, as if you have a friend to help you discuss things together. Teacher Tracy is very smart and capable, and will give you suggestions. The overall course feels perfect, and she is very good at communicating and very nice. It makes people feel like they are working every minute and every second, which is very fulfilling. Teacher Appo mainly teaches me chemistry. His knowledge of chemistry is very extensive. If you ask him a small question about a certain unit, he can solve it right away. Teacher Appo can also teach mathematics. There was a mathematics class at first, but I changed the chemistry with Teacher Appo temporarily, but Teacher Appo prepared the mathematics content in detail. The teacher is really responsible for teaching.
Q: I heard that you have a lot of extracurricular activities. We British Lions have recently cooperated with U of T in the summer camp of mathematics, science and finance . It is very suitable for high school students to participate. It can provide you with many opportunities to get in touch with professors at U of T. If you do well, you will have a recommendation letter from the professor and volunteers. Hours prove that there are many networking activities during the day and business planning competitions at night, which are very helpful for students who are interested in entering prestigious schools and learning about various majors . Have you ever participated in such a similar event?
Julianna: Sounds fascinating. It's a pity that I can't participate now. If it was at that time, I would definitely seize this opportunity and go. I used to participate in the summer program of University of Law, and got a full scholarship to enter. It is also necessary to sign up, and you need the teacher's reference, writing essay and so on. These experiences are very useful for applying to universities, and you will meet many friends from all over the world.
Q: Yes, our British Lions Club will help the participating students to provide all-round support. It is a rare opportunity to participate in a project hosted by U of T.
Julianna: After class, I also have an activity to apply for the Ontario Mock Congress, just before the EHL interview. Later, there will be activities of the education ministry to make suggestions to the Ministry of Education. Every activity has to write an essay, and some are still applying.
Q: You are really an event master. Amazing. I heard that you went to a cosmetics company for an interview in your spare time and got an offer, which is very rare for a high school student. Why would you want to do it?
Julianna: Because I usually study in this office building, there are many people coming and going, and I know a friend Felix who works in this Korean cosmetics company. I know a lot of brands, so I can chat easily. Later, the company was having a meeting to make a presentation. I thought it was an opportunity to knock on the door and have a chat. It would be cool if I could go. Go get a job and try it out. I think I have to seize the opportunity, and cosmetics are my interest. After the chat, I submitted a resume and gave an offer to work in a branch.
Q: Opportunist Julianna :D You are really good at taking chances and courageous. like! Your English is very good, can you talk about your language learning experience?
Julianna: I used to learn English in Taiwan, and I tried my best to communicate with English native speakers, listen to music and watch movies, and set up my phone in English. When learning French, I tuned into French. I can read a lot of books and read a lot of grammar. After all, it is a second language and needs to be used frequently. Speak English with those who can speak English, and try to speak French with friends who can speak French. Take the opportunity to practice. I have learned English for quite a long time. I have studied French for one and a half years and passed the B1 test. The teacher said that I have no problem with the C1 test. But no time right now. I will still take the C1 exam when I have time, and Switzerland is also bilingual in English and French.
Julianna: Regarding British Lions, I also want to say that Uforse is more like a big family, unlike some business education companies. We are good partners, good friends, love to learn, work actively, and support each other. I myself like studying here very much, and there must be a reason why I like staying here. In the future, I will go to Switzerland to help you promote it. Uforse is so kind to me. Everyone supports me, not only in learning, but also in many aspects. They know my direction and goals. Everyone takes good care of every student.
Q: Wow, thank you for giving us so much praise and encouragement.
Julianna: Teacher Sidra also asked why Julianna is so happy every day? I say because of uforse. I shared my feelings about Uforse with the teachers, and they all agreed and felt that the people in Uforse are nice and lenient. Teacher Sidra said that this is a very good company. She had some unpleasant experiences in other companies before, but British Lions really They are very understanding, able to communicate, and will not give the teacher a sense of oppression, and everyone is very happy to work, as Teacher Tracy said. Personally, from the perspective of students, I think it is worth it to take classes here, and British Lions deserve these praises.
Q: Thank you so much, we still have a lot to do. Really appreciate your support! I wish you the best of luck in your future studies!
Finally, the British Lions staff and teachers wish Julianna a happy birthday!
If you are also eager to try and want to apply to top universities in Canada
But I don't know how to do background enhancement
No matter where you are in high school
or have any questions about studying abroad
Now is the best time to start!
👇Scan the QR code of the academic advisor for free consultation
---