The lady minister with high appearance and high IQ is here! When you haven't started to submit an application, someone has already won the Offer!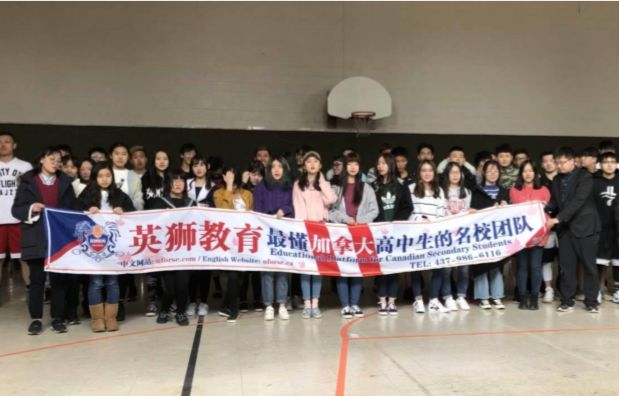 Evangeline, a student of the British Lions, is also the activity director of the WSSC High School Student Council.
She has a very rich resume and received a Co-op Offer from the University of Ottawa early in December. We interviewed her!
Q1: How do you know about the Lions?
At first, I saw the official account of Ying Lion, there are volunteer opportunities and free planning opportunities, so I paid attention. Later, I found that the official account of Ying Lion regularly pushes information about all aspects of studying abroad. I also obtained it through this platform. Lots of good stuff.
Q2: How did the application of the Lions in the university help you?
Through the recommendation of the academic advisor, I applied for the package applied by Uliona University. I had a lot of questions and doubts in the follow-up, and the planners gave me detailed answers. I intend to apply for business. John, the planner of Uliona, has It clearly told me what each branch of business is like, as well as the characteristics, advantages and disadvantages of each business school, whether it is suitable for me, and then formulated an application preparation plan for me.
Q3: Are you satisfied with the service and attitude?
Very satisfied, RM teachers Elina and Ivy are very careful and responsible. We are also good friends in private. Everyone is nice.
Q4: Why do you think you can get early admission?
It is very important to prepare for the IELTS score as soon as possible, so I got the IELTS score very early, and I have been paying attention to my top 6 scores. I have taken it first in the British Lions, and if I didn't take it first, if I lose a score in a certain test, I will contact you as soon as possible. Yingshi's teacher makes up the class, and will catch up next time.
I don't have to worry about the IELTS score and I will have more time to enrich my extracurricular activities. The Lions has many good volunteer opportunities and also provides a lot of good business competition platforms , so I followed the British Lions to participate in many volunteer activities, and also I participated in the business competition held by the U.S. Lions in U of T. I am also a member of the WSSC and have participated in many U.S. Lions activities, so my resume is very rich.
Q5: What is your average score and language score?
My average is 90+, IELTS 6.5.
Q6: What major are you applying for, and what offers have you received so far?
Business, and currently got a coop from the University of Ottawa.
Q7: Which teacher do you think helped you the most?
Hellen, John, Elina, Ivy, Kiki all helped me a lot.
Q8: Is there anything that needs to be improved by Ulion?
No.
Q9: What advice do you have for future juniors and juniors?
Be sure to prepare and plan early, in addition to grades, be sure to enrich your resume! Don't procrastinate!
If you are also eager to apply, you want to apply to the top universities in Canada
But I don't know how to do background enhancement
No matter where you are in high school
Or have any questions about studying abroad
Now is the best time to start preparing!
👇Scan the QR code of academic advisor for free consultation
---