Offer Harvester EP3: The first international student president since the establishment of the school, and has successively cut program offers from 7 famous schools!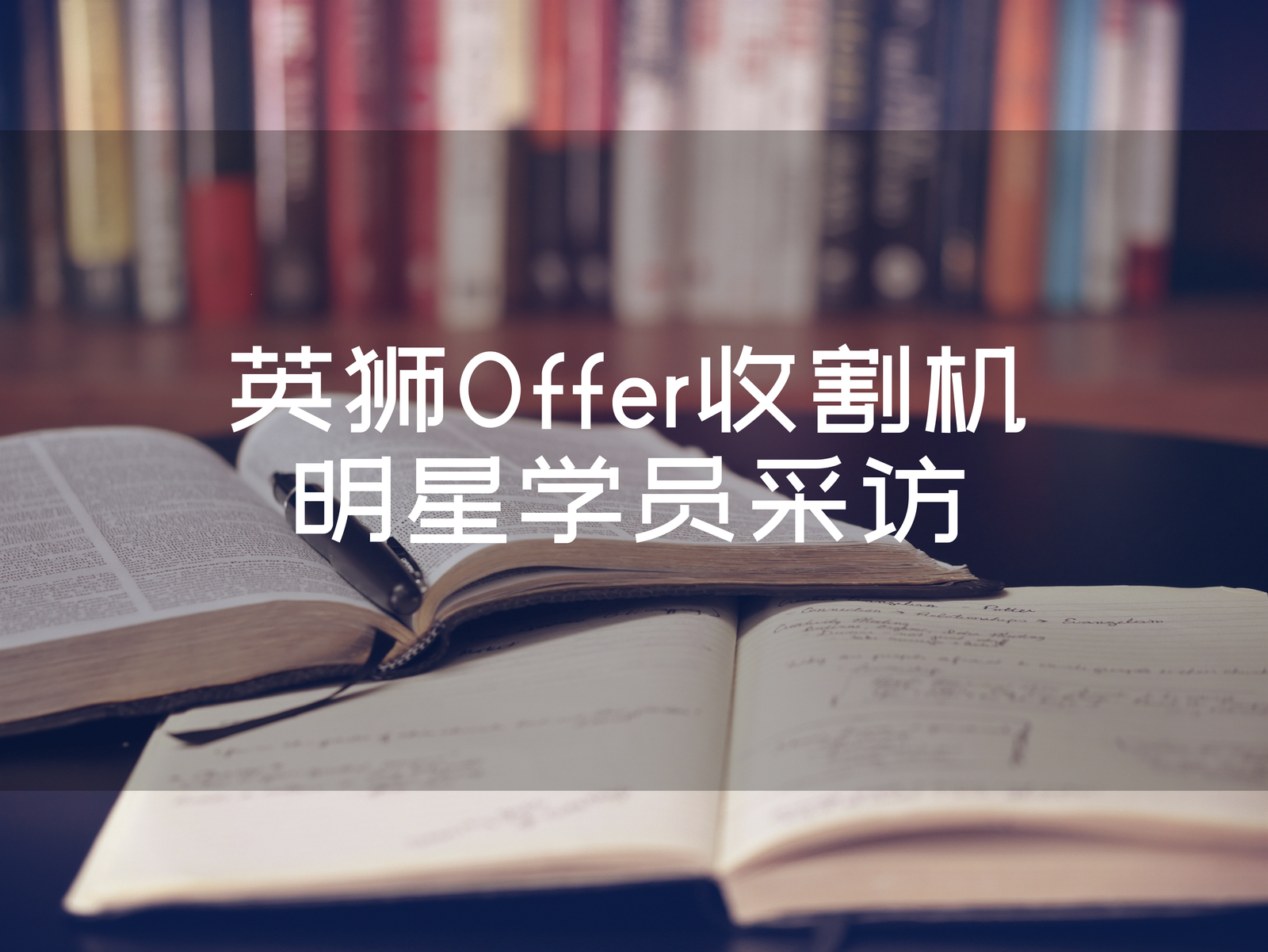 What I'm going to share with you today is
Outstanding student Bruce of the Lions
He is not only the first president of the school's international student union
harvested early
University of Toronto Rotman Offer
UTSC's management co-op Offer
Queen's Business School Offer
( Only 4 Chinese were recruited last year)
University of Waterloo Offer
McMaster University Offer
University of Western Ontario Offer
Waiting for the Offer of 7 Programs
....
Hello everyone, my name is Bruce Wu Zhixun. He is currently in the twelfth grade at St.Robert Catholic High School, and he is also the first student council president to be an international student since our school was established. Currently considering accepting an offer from first choice Rotman Commerce .
What kind of help did you get from Ulion's planning?
I learned that Yingshi was recommended by Erin, the previous student of our school !
During the application process, Ulion helped me polish my first-choice Rotman and second-choice Smith papers, including the most distinctive video interview in Rotman's application . In terms of Rotman's interview , I was still very successful in betting on the interview questions due to the relatively complete question bank of the Lions . Due to the adequate preparation in advance, I, who have always been particularly nervous, can be said to have performed exceptionally that day, which may be one of the reasons why I was able to receive the offer so early.
In addition, in terms of documents, Yingshi's tutors also helped me concisely and concisely capture the "highlight" part of my experience , so I am very satisfied with the last few documents. If you use an idiom to describe it If so, it must be "Exploring Li Dezhu" .
Why can I get the offer I want so early?
As for why I got so many offers so early, I was actually surprised myself. In fact, I have never felt that I am an extremely top-notch student. Although the average score is good, I personally feel that there is still a lot of room for improvement. Overall, I am quite satisfactory. It is for this reason that I was actually ready to fight until the last train of admission in May...
What is your average score and IELTS?
My grade point average was 93.7 by the end of the first semester of twelfth grade (excluding calculus because that class was scheduled for next semester). Because I studied in Canada for four years of high school, theoretically I don't need to take IELTS, but with the encouragement (xie) (po) of the teacher, I still took the test once, with a total score of 7.5 .
Which teachers and courses have helped you the most?
The person who helped the most should be the teacher T who was tutoring the paperwork. Mr. T's writing is very good, the logic is also very strong, and the narrative is well-organized. In the end, it was she who helped me finalize the Rotman and Smith papers.
Share your experience with your classmates
Yinglion's clerical counseling is good, but I think no matter how good the clerk is, it can't be created out of nothing, and a tall building can be built from the ground. The foundation of the paper is solid achievements and rich activities . No matter how gorgeous the words of the paper are, it is just the icing on the cake. It is also for this reason that I highly recommend that students have at least one bright spot that they can take very well during high school, otherwise it will be very difficult to apply for business school. And preferably some extracurricular activities that can be consistent (such as participating in Model United Nations for three years in a row). Experience depends on accumulation, and the most taboo is to rush for quick success. If possible, you should start targeted preparations from the 9th/10th grade . If you want to apply to some business schools with a very high elimination rate (yes, I'm talking about Ivey), you even need three or four, so this is one of the most important reasons why I didn't apply for Ivey (I think the only thing I can get is the experience of three years in the student union). Finally, I hope that future students will be able to complete the application with an ordinary mind, not impatient, not arrogant, and must have reasonable confidence in themselves .
Thank you Bruce for such detailed sharing~

If you also want to be able to become an "Offer harvester native"
But I don't know how to do background enhancement
No matter where you are in high school
Or have any questions about studying abroad
Now is the best time to start preparing!
👇Scan the QR code of academic advisor for free consultation
Praise Collection
---