Offer Harvester Interview EP1: How did she get the Rotman, Smith, Waterloo AFM offer early?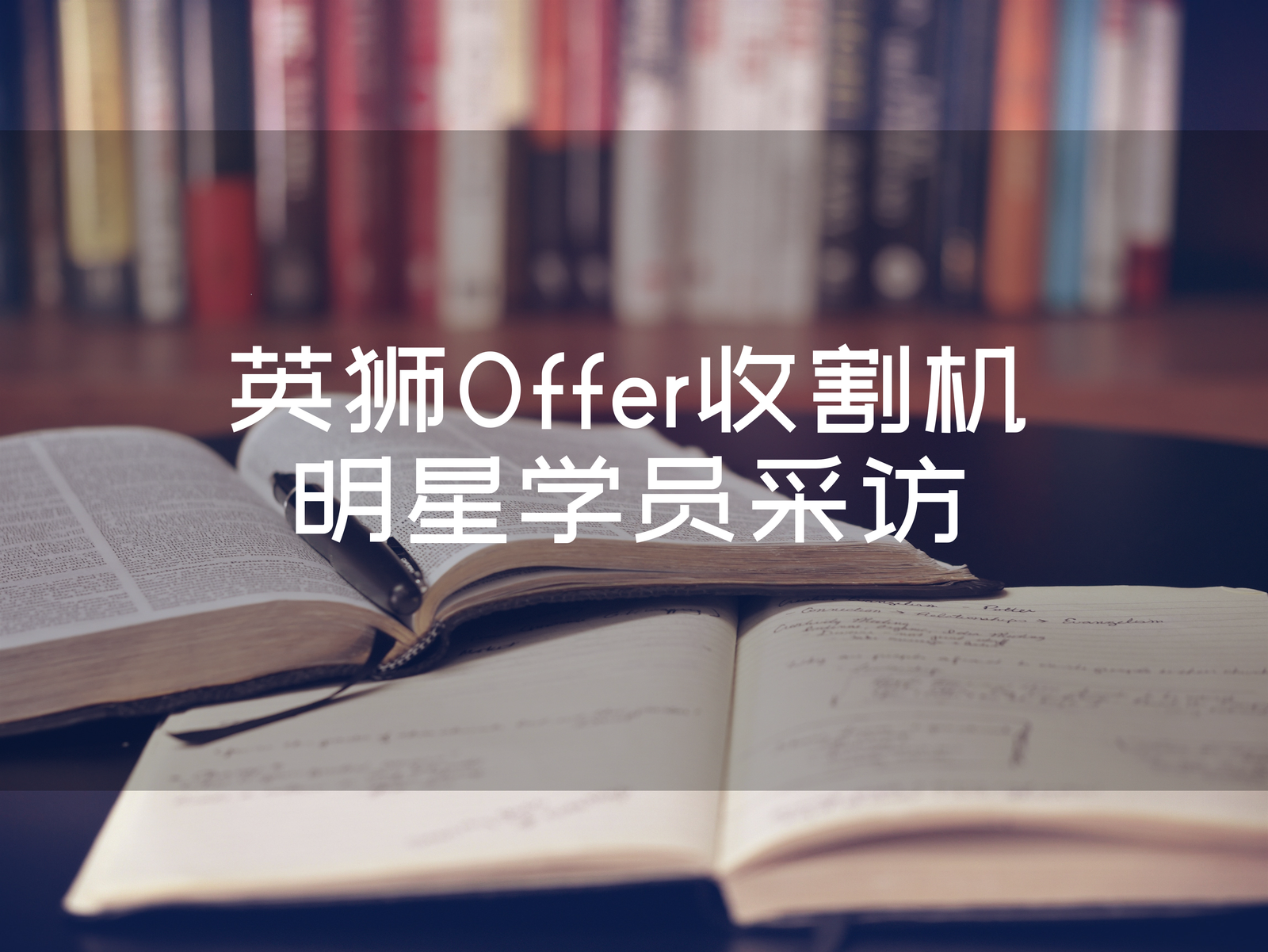 What I'm going to share with you today is
Outstanding Student Jessie from UCI Ottawa
She has received a lot of offers so far!

How big is the Rotman School of Business;

(Only 4 Chinese were admitted last year)
Queen's Smith commerce;

and AFM in Waterloo;
....
Seeing that Ulion has so many "Offer harvesters" friends
The teachers are super proud of you!
1
Self introduction
Hi, my name is Jessie. I went to high school at Lisgar Collegiate Institute, and I'm currently undecided about going to Rotman Commerce, to study business. After receiving the offer this semester, I didn't dare to relax, because there are still AP exams.
What kind of help did you get from Ulion's planning?
When I applied for college, because I was in high school in Ottawa, I went to Toronto with my dad. At that time, I met Mr. John. He asked me what I wanted to study. I said that I wanted to study business. After talking with Mr. John for a while, I found that I had a lot of loopholes in choosing a university. For example, I didn't apply to many guaranteed schools, because I didn't know much about each major at that time. I just thought that this was the major I wanted to study by looking at the name. For example, actuarial risk management and venture capital are not the same thing , so Mr. John helped me explain the difference between these three. Because I feel that I want to develop at home and abroad in the future, the advice given to me is to go to a business major.
I wanted to go to Waterloo when I went to Ushio for tutoring. Later, I learned through Mr. John that Waterloo is mainly a major in mathematics and computer science, and business is not so prominent. Then I changed my strategy and reported to Rotman commerce. .
3
How has Ulion's courses and training helped?
Because it was already the end of October when I went to consult at that time, so the time was very tight. However, the teachers of Yingshi were very efficient in scheduling classes, and they quickly arranged all the classes I needed, even including Teacher T's class, which was very full, and finally helped me to be successfully arranged.
Teacher T is mainly responsible for the preparation of my commerce paper interview, including waterloo's. And so far, I have basically got the offer of all the documents he has helped me with . She has changed it very carefully, not to say that all of them are biased towards academics, including extracurricular, which will also be written in great detail. Covered on one side. That's why I think Smith commerce doesn't record many people every year, and I can also record in the first batch. Thank you very much Teacher T!
4
feel that you are most rewarded in your application
and what is the most satisfying
At the time of the application, my background was slightly worse, which was what I found more challenging at the time. Because I have only done Model United Nations before, I have been a math tutor, and then I have several awards on the piano. My high school in Ottawa is very competitive and I have been studying.
Then Mr. John told me that background is a very important place, so he also suggested that I participate in one, a summer camp planning. I wrote this into the application essay, which was very helpful to me. This is the only bright spot in my essay, and it is really helpful for the application!
Then I think the most challenging part of the application is the interview , especially the interview with Rotman commerce. I was stuck in the early offer in December, so I was in a hurry. But fortunately, one of the topics that Teacher T took me to practice was hit, so I was very successful in the interview . Then the paperwork was perfect because of the help of Teacher T, so I didn't worry too much.
5
Where did you get your college application information?
When I went to British Lions, I only learned a little about the university on the official website, and I didn't pay attention to its employment rate or whether this major was suitable for my future development. After I went to British Lions, Mr. John told me a lot about career planning, majors, and the connection of course selection, for example, which part of the university is strong and which part is weak. Therefore, the professional knowledge is mainly obtained from the British Lions .
"I hope that everyone should do a lot of preparation when applying, and have a thorough understanding of the major you want to go to!"
6
Share your experience with your fellow students
I think my high school life was still very colorful. Personally, I think study is very important, but apart from study, as a high school student, you should still have your own life and hobbies . When I was in grade 11, I was under a lot of pressure, so I spent most of my school time doing homework except for the lunch break, and then I went home at night to preview or review. Canadian teachers are basically freestyle in teaching, so many new knowledge needs to be taught by themselves, which has advantages and disadvantages, but teachers do not teach when studying chemistry, so for difficult problems like organic chemistry, you need to check the book yourself, or take some tutors. But through the three years of high school in the country, I have gradually adapted to the foreign teaching mode, and it will be very easy to go to university.
In fact, my study is to seize the fragmented time to prevent slack when I go home. Basically, I finish my homework at school or go to the library and go home to read the book. This is a very efficient method. Also, I did a lot of volunteers in high school, but none of them were bright spots. This is also a disadvantage for me to apply for colleges, but fortunately, I have the help of teachers from Yingshi, who helped me improve my background well. This Just didn't get caught in the application process . So don't ignore extracurricular activities, such as some competitions, robotics, math, physics competitions. Especially in Euclid's math competition, don't delay it if you can take the test early .
In terms of grades, the grades of the 11th grade and the last semester of the 12th grade are very important. During this time, I should concentrate on my studies and study hard. At that time, I only had a rest on Friday nights a week, and the rest of the time was used to supplement the school content. , but listening to the teacher's lecture is not enough, you also need to read some tutoring materials and check the information. Of course, it is necessary to combine work and rest, otherwise it will be difficult to reach the twelfth grade. Hope it helps everyone!
The Lions Club will accompany you all the way on your university application journey.
With everyone's approval, we will work harder
Support everyone's dreams!
If you also want to be like the seniors and sisters,
Get full offers and scholarships in the future,
You can scan the QR code to consult a Ulion academic advisor
Make an appointment for college application planning
Let us answer your questions!
---