Ivey, Rotman, Schulich, Waterloo smashed offers from four major business schools. How she did it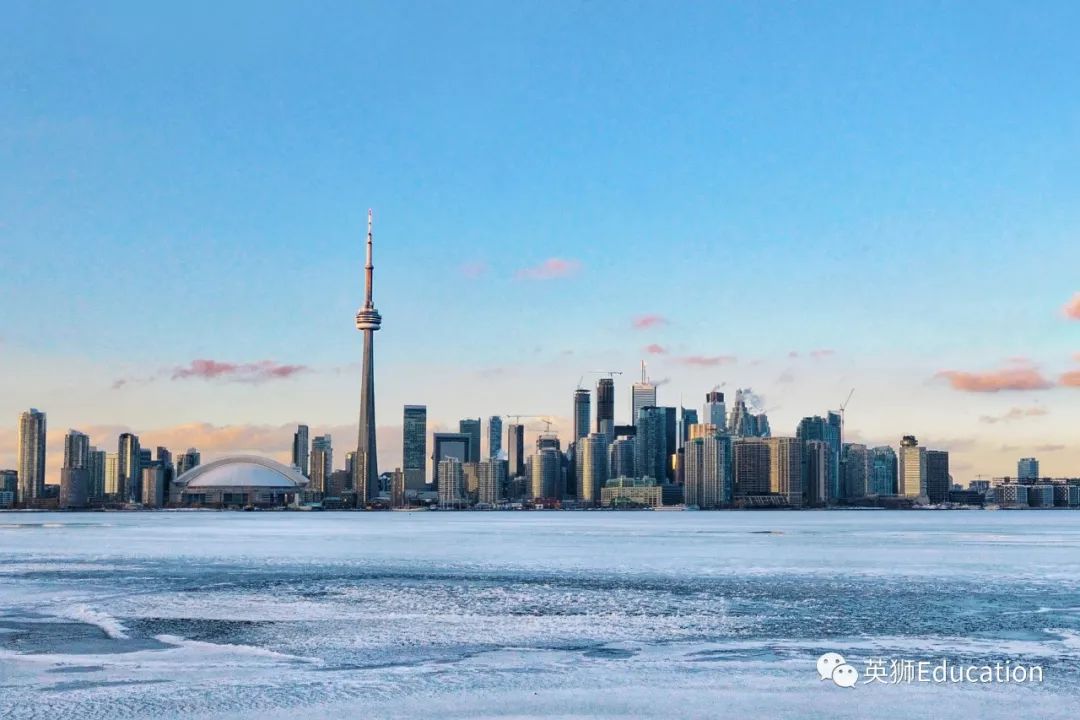 Before you know it, winter is coming, it's snowing, and a new round of application season has begun~ This issue is about the goddess Massie who has received a lot of offers, Sahua~
Q: Hello Massie, nice to meet you. Long time no see~
Massie: Long time no see~
Q: I am very impressed with you. There are a lot of offers, and I sent them a thick stack. Come and count what offers we have~
Massie: There are York Schulich School of Business, Rotman School of Business on the main campus of U of T, IVEY Business School of Western University pre-admitted, UTSC BBA-COOP, UTM Commerce, Waterloo AFM COOP, Mcmaster Business, Queens and so on.
Q: It's really good, there are so many offers.
Massie: No, because there are more reports, haha
Q: Why are you interested in business?
Massie: In fact, I am mainly interested in finance. I feel that the business package has a larger capacity and has a wide range of things to learn. Many things can be solved by applying the logic of business, so I chose business.
Q: Did you encounter any difficulties when applying?
Massie: When the IELTS scores were submitted, they were taken in China . The website settings were a bit confusing. When I arrived at the deadline, I found out that there was no order, and the score was not sent to me in China at all. I quickly called Mr. John to talk about the matter, and later sent an email to the University of Toronto, but it was resolved.
Q: How does it feel to get an offer?
Massie: The first thing I got was a Mcmaster offer and a $2,500 scholarship. I felt very relieved, it was stable, and I went to college. Later, UTSC and UTM came again on the same day, but it was not the offer I was waiting for. Next is rotman. I was very happy at the time, but I wasn't happy until a week before I started to struggle again. Because Schulich's business school also gave me an offer, and I really want to go.
Q: What a happy trouble. How did you decide to accept the University of Business School?
Massie: Later, I still took rotman, because I feel that almost people all over the world say rotman is good~ One is in UT, which ranks high and has many choices. You can choose to go to graduate school or return to China . Just picked up rotman~
Q: I also like how big it is. I don't think I chose the wrong one, haha. How will life be arranged after that?
Massie: After receiving the offer, I felt very relaxed, and the credits were actually enough, and I returned to China early and played for more than 5 months. I almost got into a trance, haha.
Q: How did you feel about studying and living at Rotman?
Massie: After actually going to rotman, it was much more difficult than high school. The mid-term exam is like the college entrance exam, there are so many things, two or three hundred pages are no exaggeration. Back it up every day. Rotman's studies are also more theoratical, so many have to be memorized.
Q: Is there anything interesting about that?
Massie: It doesn't feel like... oh yeah, I don't know if that counts. A classmate of AP math has always said that Rotman math is simple. Everyone said that they would see him organize his classmates to beat him together in the future, hahaha.
Q: Pfft, where is the Rotman good?
Massie: Rotman has a very good learning atmosphere, everyone works hard, in this atmosphere if you don't work hard you will be left behind. Rotman learns by himself. After the professor finishes his lectures, he leaves. He has to manage his own time. Pay more attention to the ability of exploration. From the beginning of course selection, you must research on the Internet, communicate with people, socialise, and do many things yourself, which will exercise your ability.
Q: What personal experience did you write about when you applied that made you so outstanding?
Massie: The most outstanding part of the extracurricular activities is that I am running an official account, writing some essays, my usual feelings and so on. Some experience of studying abroad, etc. Therefore, in terms of writing, the English lion writing teacher helped me to enlarge the advantages and revised a lot, which also made this experience very attractive. In fact, I don't think there are too many extracurricular activities, but the essence. For example, what you have been insisting on is also helpful to others, sharing your own experience, etc. To be honest, I actually haven't done a lot of volunteer, I just passed 40, but the teachers have changed it so well hahahaha.
Q: Haha, the teachers are very happy to hear that you got the offer you like. So finally, is there anything you want to say to your juniors?
Massie: I hope the juniors and juniors enjoy the moment, because university is very hard hahahaha... Well, then work hard and don't be stumped~ If you have a dream and work hard, it will come true~
Q: Thank you Massie~! I wish you better and better!
If you are also eager to apply, you want to apply to the top universities in Canada
But I don't know how to do background enhancement
No matter where you are in high school
Or have any questions about studying abroad
Now is the best time to start preparing!
---