Rotman School of Business students share their high school learning experiences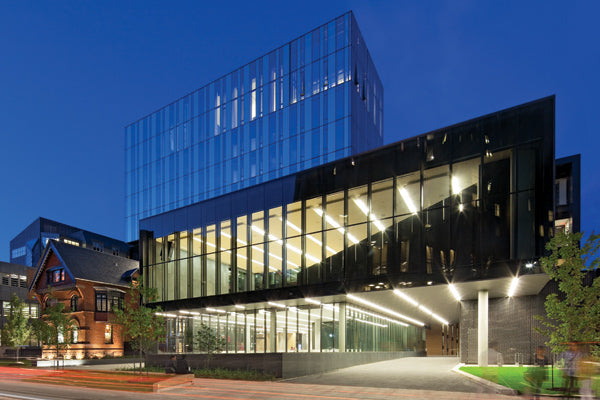 This issue brings you an exclusive interview with Helen Zhang, an outstanding student of Ulion. If your friends are interested in the sharing or experience of this senior, I believe you will definitely gain a lot~
Helen Zhang
Studied at the Rotman School of Business at the University of Toronto
University of Toronto Rotman School of Business $2000 Scholarship; University of Toronto Scarborough Campus Management $2000 Scholarship; University of Toronto Mississauga Campus Business $2000 Scholarship; University of Waterloo Mathematics and Business Administration Double Degree $2000 Scholarship; University of Waterloo Financial Accounting Management $2000 Scholarship; University Financial Analysis and Risk Management $2000 Scholarship; McMaster University Business $2500 Scholarship; Western Ontario University Business $2000 Scholarship; York University Finance $2000 Scholarship
President of the WSSC community, organized various activities
Accumulated two years of tutoring experience in high school, in science subjects such as calculus/data management/advanced functions
3rd place in a stock demo held by the Rotman School of Business
Participated in the case competition held by UTSC and won the first place in the financial sector
Participated in many Waterloo Mathematics, Chemistry, Physics competitions and won awards
-------------------------------------------------- -------------------------------------------------- -----
Q: Hello Helen, can you briefly introduce yourself? What is your background, major, school? What courses have you taken in UCI?
Helen: I'm Helen High School graduate of St Robert CHS, a Catholic school, and a freshman at Rotman Commerce at the University of Toronto. A lot of college applications are completed with the help of Miss Tracy of the Lions . Also took data and calculus in twelfth grade.
Q: Who taught Data and Calculus in Grade 12? What do you think the teacher's teaching style is, do you like it?
Helen: Data is taught by the little fairy Cherry , she is very gentle. Calculus was a little brother from Wuhan at that time, he was a super scholar! ! !
Q: Can you tell us about your university application process and experience ? Which schools and majors did you apply for? What do you find challenging?
Helen: Hey, I was panicking at the time, and I applied for a lot of majors, but my main focus was on U of T and Waterloo. At that time, I should have applied for FARM, AFM, and double degree in Waterloo, U of T Rotman Commerce and some others. business school.
Q: When applying to a university, what kind of background do you think will make you stand out? What do you think are the strengths or highlights of your application?
Helen: At that time, I got all the basic offers for the basic majors, and I struggled with the double degree in Waterloo and rotman for a long time. In the end, I still felt that I was not willing to live in the village for a long time. It was my basic wish to be a city person. Maybe the first reason is that the results are decent, and then there are more people participating in the usual activities , whether it is academic or non-academic, there are some awards, as well as some long-term persistent volunteers and responsible clubs.
Q: Do you have any experience to share in the preparation of videos and documents ?
Helen: In terms of paperwork, you may need to introduce your unique experience, especially if you are applying for business, you need to show more of your leadership skills. If you have a video interview, you should consider it an IELTS speaking test. Actually, it is not difficult. I still want to thank Miss Tracy for her help at that time . She was very patient and called her.
Q: Haha, Mr. Tracy is very popular LOL. We are also very happy to help you~
Q: How did you feel when you just entered the university? Are you still used to it? Are you nervous about your studies? How do you think your life in high school is different?
Helen: I think college is still a lot more hectic. The workload of a day is about three or four times that of the previous high school , and the content of reading and self-study has increased. Then deal with the midterm before you're ready. But for now, I'm fine, I'm trying to get used to it~~~
Q: University life is indeed a lot of busy and worth looking forward to. I hope you can get better and better~ Have you considered your future career development?
Helen: Well, this is indeed a place where I am a little anxious. I am temporarily working as an academic advisor and a program manager in our Uforse education . I hope that after graduating from college, I can have the opportunity to enter the Big Four.
Q: It's good to have ideas. I still have time to slowly explore what I want.
Q: Do you have any short stories you can share with us, such as on the road of studying or in life?
Helen: In fact, I think I was relatively lucky all the way, and it was all smooth sailing. I still have to thank my friends, teachers, and parents for their care and help. I feel that I study abroad alone, and good friends are really a valuable asset~
Q: So do you have any advice for the students who are currently studying in 2011 and 2012? In this period, what do you think should improve/make good use of your time?
Helen: I think the capable students in grades 1 and 1 should plan their courses in advance. It is recommended to take more fast-track courses, such as 12 function, 12 calc or Accounting, because it is easy to wait until the 12th grade semester 1 At the end of the college application, having a little more grades in grade 12 will not only increase the probability of early admission, but also give you peace of mind, hehe.
Q: Thank you for taking the time to interview us and giving the 11th and 12th graders a lot of experiences worth sharing. I wish you all the best in your future study and life.
Helen: It should. Thanks!
If you are also eager to apply, you want to apply to the top universities in Canada
But I don't know how to do background enhancement
No matter where you are in high school
Or have any questions about studying abroad
Now is the best time to start preparing!
👇Scan the QR code of academic advisor for free consultation
---